This is a rare opportunity for PFM to present Italian based Beppe Gambetta in Harrisville, NH. We hope you will join us.
"Italian guitarist, Beppe Gambetta is considered by many musicians in the world as one of, if not the best, acoustic guitarists. His talent, his taste, and his execution are superb. In this latest release (The American Album), Gambetta returns to the bluegrass field with a very nice selection of familiars and originals...This is a wonderful project of clean guitar interpretations that both musicians and non-pickers should enjoy" (BF, Bluegrass Unlimited).
"…spinning a thick weave that sometimes calls to mind what a duet by Doc Watson and Leo Kottke might sound like." (Mike Joyce, The Washington Post)
BEPPE GAMBETTA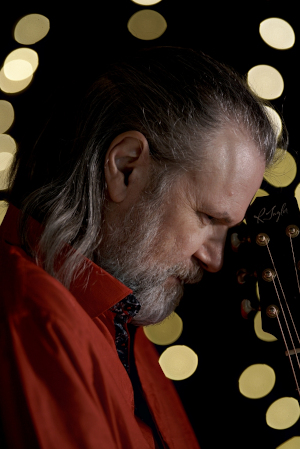 BEPPE GAMBETTA "WHERE THE WIND BLOWS" Beppe Gambetta is an Italian guitarist, vocalist and composer who found a way to make Italian and American traditions speak together with one voice. Born in the seaport city of Genova and raised on American Flatpicking he developed a unique captivating guitar and performance style.
Beppe is beloved all over the world, gaining new fans and friends with every performance and every new recording. Where The Wind Blows is no exception and may be the best one yet. One final note: in 2019 Beppe was awarded with the title of "Genoa Ambassador To The World" by the Genoa Mayor Marco Bucci.
From a young acoustic guitarist channeling Italian and American folk and bluegrass into a signature style, he became singer, composer, arranger, sound engineer and concert producer. At age 65 he has added one more title: Poet. It turns out he has a lot to say about roots, role models, the road and artistic freedom—and he expresses himself in a voice of unhurried warmth and passion. (Alan Tigay, World Listening Post)
His incredible versatility combined with his charm and engaging stage presence make Beppe's concerts evenings of high quality music and relaxed entertainment. Over-riding all else, however, is the brilliance of his talent...(Cornish Guardian)
...Though he's shown over the years that he can keep pace with the Tony Rices and Dan Crarys of the world, , it is Gambetta's understated elegance as a flatpicker that has set him apart and made him an in-demand partner the world over. (Sing Out!)
…spinning a thick weave that sometimes calls to mind what a duet by Doc Watson and Leo Kottke might sound like. (Mike Joyce, The Washington Post) In the end, Gambetta's originals offer some of the most intriguing listening for their amazing virtuosity, pleasing tunefulness, and beyond category pedigree. He's truly a man of the world. (Roger Levesque, Penguin Eggs)
www.facebook.com/BeppeGambetta
www.youtube.com/BeppeGambettamusic
www.instagram.com/BeppeGambett
"Beppe Gambetta has built countless bridges between Genoa and the Americas, combining the rich culture of his hometown with the beauty of the American roots and adding in his compositions contemporary influences to the traditions he mastered. He has been a true Ambassador of the Genovese culture in all his studies, productions and performances".
For his 14th CD (Where The Wind Blows, Borealis Records, Canada 2020) Beppe Gambetta revealed himself to be not simply a master guitarist but also a new songwriter of great feeling, wisdom and maturity. "Where the Wind Blows" is a collection of songs and tunes all written, arranged and performed by Beppe with the extraordinary collaboration of American bass player Rusty Holloway and percussionist Joe Bonadio.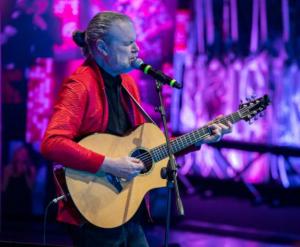 TICKETS
Tickets often sell out in advance. We are not printing tickets at this time. No need to print receipt. We will have a list at the door. Email our treasurer, Bill, with questions about a purchase.
You may purchase tickets with a credit card or by check.