Location:
Deb's House, Harrisville NH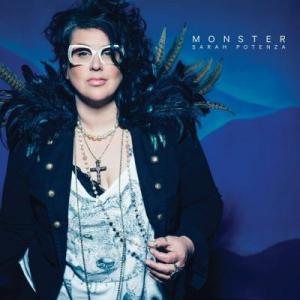 Maybe you have been to the Rhythm and Roots Festival in the last three years or Falconridge last summer to catch this powerful singer song-writer on the main stages! In February she was voted on the music cruise Cayamo. She wants to play anywhere any time and that is her life's work and focus. Gonna really liven it up a lot at Deb's House…..You do not want to miss Sarah Potenza and her husband and guitarist Ian Crossman.
Check out Potenza's NPR interview, Rolling Stones and many others. www.sarahpotenza.net
These albums may have slipped by many country and Americana fans in 2016, but Rolling Stone Country's editors and contributors think they are worth another listen.
Sarah Potenza, 'Monster'
The Rhode Island native may have gotten her start on The Voice, but the roots rock and R&B of Monster proves she has way more depth than any superficial reality-TV show. The title track is an unflinchingly honest and vulnerable look at body shaming – and acceptance – with Potenza wearing her plus-size like a badass badge of honor. "Up on the Third Floor" recalls her character-building years living in a rough Chicago neighborhood with husband and guitarist Ian Crossman. And the homespun "Granddad" is full of redneck platitudes – "always carry your gun" and never buy a car "you can't sleep in," which elicited whoops at a recent Opry performance. In the standout "My Turn," Potenza asks, "When's it gonna be my turn?" The answer, it seems, is right now. J.H. 
"10 New Artists You Need to Know: September 2016." Rolling Stone
Sounds Like: A Janis Joplin-Aretha Franklin hybrid with a mic ... but a Lucinda Williams-Bonnie Raitt hybrid with a pen
For Fans of: Alabama Shakes, B.B. King, Mavis Staples
Why You Should Pay Attention: After Potenza's spellbinding blind audition yielded a four-chair turn on NBC's The Voice, a visibly moved Pharrell Williams told her she was "giving this generation something they've never seen before." Potenza is to the blues what Adele is to pop: a colossal-voiced singer who merges her old-school influences with a modernistic sound. Her new album, Monster, solidifies endless Janis Joplin vocal comparisons but also colors between the lines of Memphis blues, Nashville Americana, New Orleans funk and L.A. punk. Its lyrics are personal and personally therapeutic, as she empowers herself through tunes denouncing industry naysayers and embracing her fuller-figured, boisterous self.
For more information about this show please call 603-827-2905
or Email: