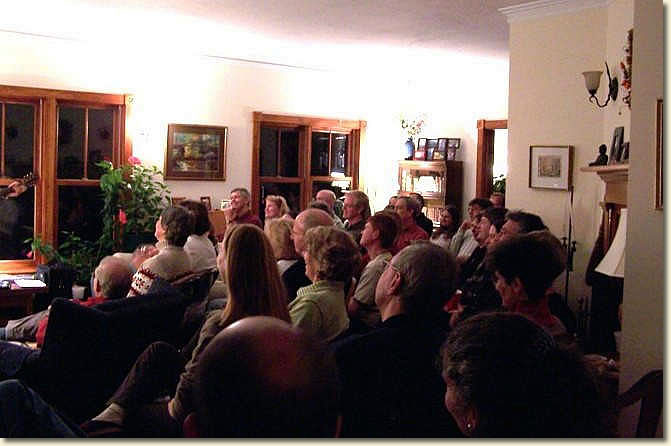 "House Concerts build strong friendships between musicians, presenters, and listeners. Most importantly,
House Concerts provide the most intimate and compelling performance environment available."
  - Darryl Purpose

Deb's Chesham House Concerts was selected by the readers of New Hampshire Magazine as "Best of NH 2013" for House Concerts.
Since 2002, Deb's House Concerts in Chesham has presented, alphabetically, performances by Andrew Duhon Trio,  Slaid Cleaves, Rachael Davis, Antje Duvekot, Ben Demerath, Stacy Earle & Mark Stuart, Cliff Eberhardt, Mark Erelli, Garnet Rogers, Gandalf Murphy and The Slambovian Circus of Dreams, Seth Gier, John Gorka, Tracy Grammer with Jim Henry, The Hunger Mountain Boys, Lori McKenna, Alastair Moock, Peter Mulvey, Harvey Reid and Joyce Andersen,  Mustard's Retreat, Jory Nash, Northern Lights, Off The Cuff, Ellis Paul, Kerri Powers, Darryl Purpose, Red Molly, Garnet Rogers, Les Sampou, Bill Staines, David Jacobs-Strain, The Novel Ideas, We're About 9, Lula Wiles, Brooks Williams The WIYOS, and many many more.