Live Streaming from Ithaca NY!
SUNDAY, MAY 31st at  4:00 pm. EDT  
Peterborough Folk Music Society PRESENTS:
Songwriter, Multi-Instrumentalist, Artist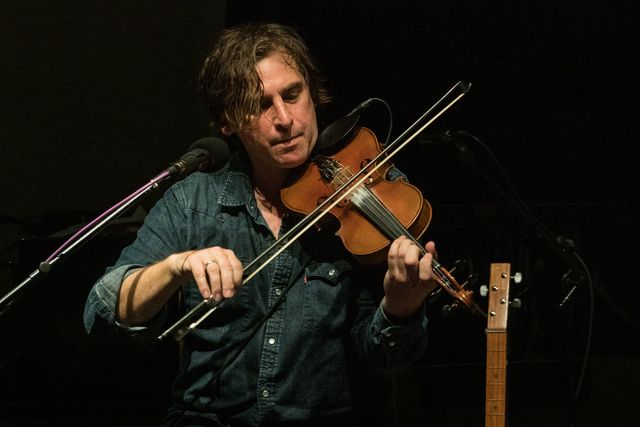 An online night of orchestral folk, slide guitar,
hilarious stories, foot-stomping grooves & human connection.
Live streams CAN transcend the "0101001101" medium.
Remotely, he'll give you goosebumps & bring you joy.
For real.  THIS IS A SPECIAL PFMS CONCERT. 
SPREAD THE WORD Peterborough.
Here's the link to watch Joe Crookston live streaming:
DATE: Sunday, May 31
LINK TO WATCH CONCERT:  https://youtu.be/kajeoE6iFdY
TIME: 4 PM EDT
WEB: www.joecrookston.com
PAYPAL Donation:  https://paypal.me/pools/c/8ojJBBrzle
VENMO Donation:  @JOE-CROOKSTON
This concert is FREE. ADVANCE DONATIONS are especially appreciated. If you're able to make a donation, it will go directly to help support Joe during this time when all his concerts/tours have been cancelled. If you donate ahead of time, it will help make it easy to relax and enjoy the concert.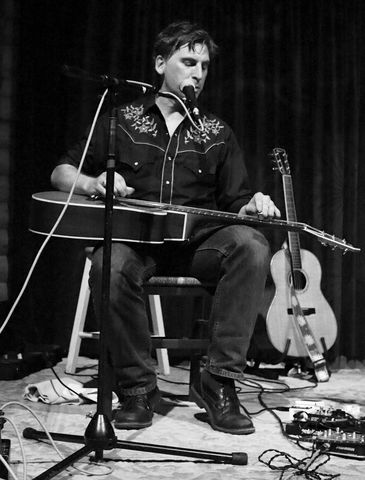 "At every festival I hope to find the gift of one artist whose songwriting and performance stand out. Joe Crookston was that gift for me this year at the Philadelphia Folk Festival. Stunning performance, great songs, and not a word wasted!  I LOVE That!"  
David Francey – Songwriter  Ontario
Best quote~  "I hate folk music, but I absolutely LOVE Joe Crookston's music.!"
Songwriter, guitarist, painter, fiddler, slide player, eco-village member and believer in all things possible. Named 2016 Folk Alliance International Artist-in- Resident, he's played with Suzanne Vega, Dar Williams, David Francey, John McCutcheon, John Gorka, Judy Collins and 100's more. His songs are cinematic and are being made into award winning films. Watch this trailer for Brooklyn in July
He'll  surprise you and awaken the cynics.   He's plumbing for lyrical gold like a social archeologist.  His songs are universal, his rhythm infectious and in concert, he is funny as hell one moment and transcendent the next.    photo: Linda McDonald 
HE BELIEVES IN STORIES
Come to a show. Mystical, and humorous roads, twisting through vivid cinematography.  Like short 4:00 films. Visual, artful and human. Brooklyn in July, Oklahoma towns, rattlesnake tails, turbary thieves, Galway heather, meter maids and drunk roosters. At the end of the night, you'll leave inspired.  "The Long Note" is a phrase in Irish culture."The Long Note" is that place of resonance and transcendence where the music, the voices, the instruments, and the community ALL come together and unite.
THERE IS A LONG NOTE & JOE IS REACHING FOR IT
Whether he's picking his 48 Gibson, weaving through lap slide songs or looping his fiddle, he will draw you in.  It happens every time.  Watch a YouTube video. It's good, but it's not the same. You gotta come to a show.  With unwavering courage to be himself, he is literate, poignant and funny as hell. 
He lives in Ithaca NY, and tours regularly in the US, Ireland and Canada.  
Much more at http://www.joecrookston.com/
Website:
https://www.joecrookston.com/